2018

November

Eastern Concourse Opening

Opening of First New Concourse Featuring Wide Array of New York-Inspired Dining and Retail Marks Initial Phase of LaGuardia's $8 Billion Complete Rebuild with a Focus on 21st Century Customer Experience

October

Terminal C/D departures-level roads re-aligned

September

Concourse G curtain wall commences

August

Central Hall Steel Erection begins

July

Opening of Exit 7 Flyover to New Exit 7 Bridge

With nearly 18,000 vehicles traveling to LGA daily, the eastbound Grand Central Parkway Exit 7 flyover is anticipated to handle 20 percent initially of the airport's total inbound traffic. This entry is one of four current access points to LaGuardia, with the others being Grand Central Parkway Westbound Exit 7, 94th Street northbound for local traffic and Marine Terminal Drive off 82nd Street, also for local vehicles. The new flyover is designed to provide a more direct route for vehicles traveling to the eastern side of the airport, where Delta Air Line's gates and operations are located.

May

Car Services move to Terminal B Garage for Passenger Pick Up

February

Concourse G structural steel erected

February

Opening of Terminal B Parking Garage

The Terminal B Parking Garage is located west of the LaGuardia Air Traffic Control Tower (ATCT). The garage has seven levels, totaling 1,143,540 sq. ft. of parking area, with 3,129 parking spaces. The garage footprint (300 feet wide, 545 feet long) covers almost 4 acres and its foundation is composed of approximately 1,000 18" steel taper tube piles. The garage opened in February 2018 and has 3 entry lanes and 7 exit lanes.
News + Media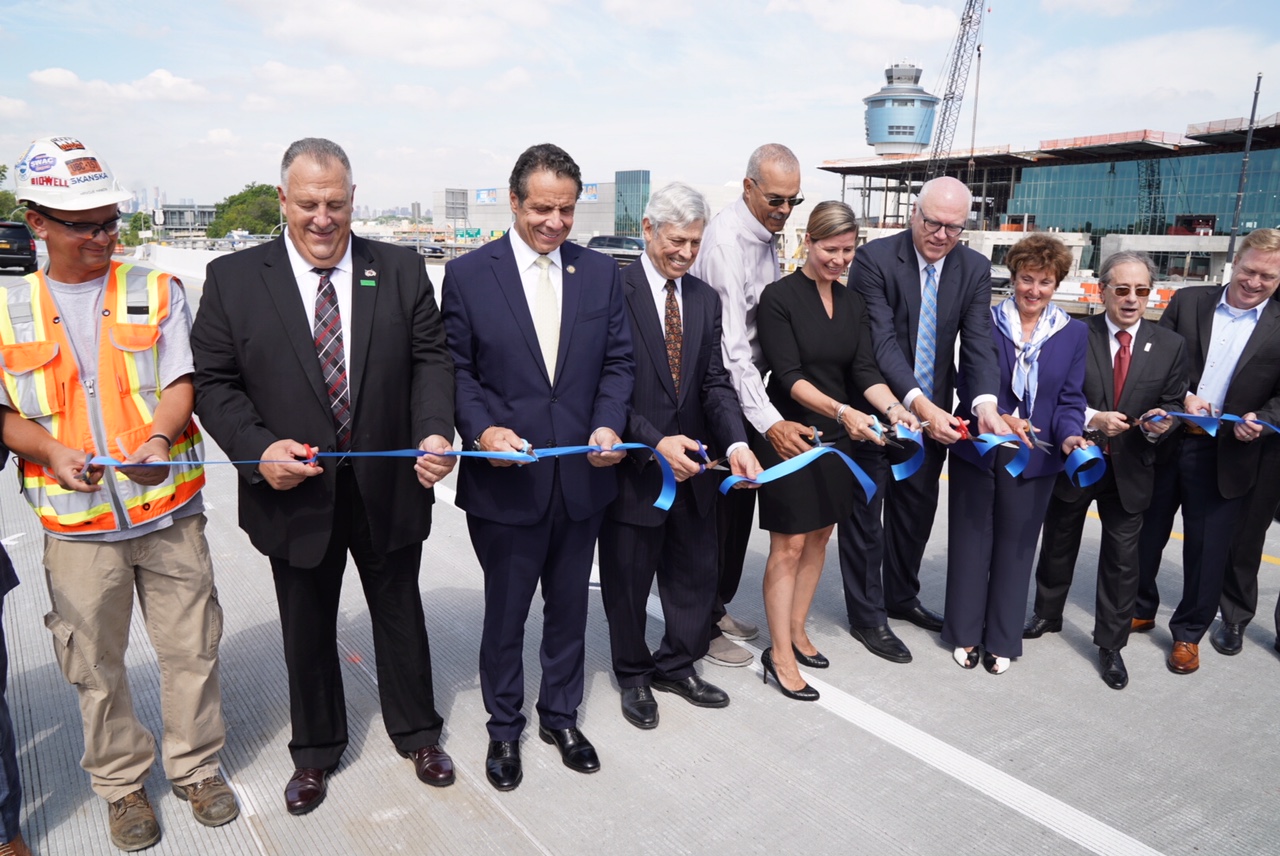 AirTrain LGA