LGA Redevelopment Media Gallery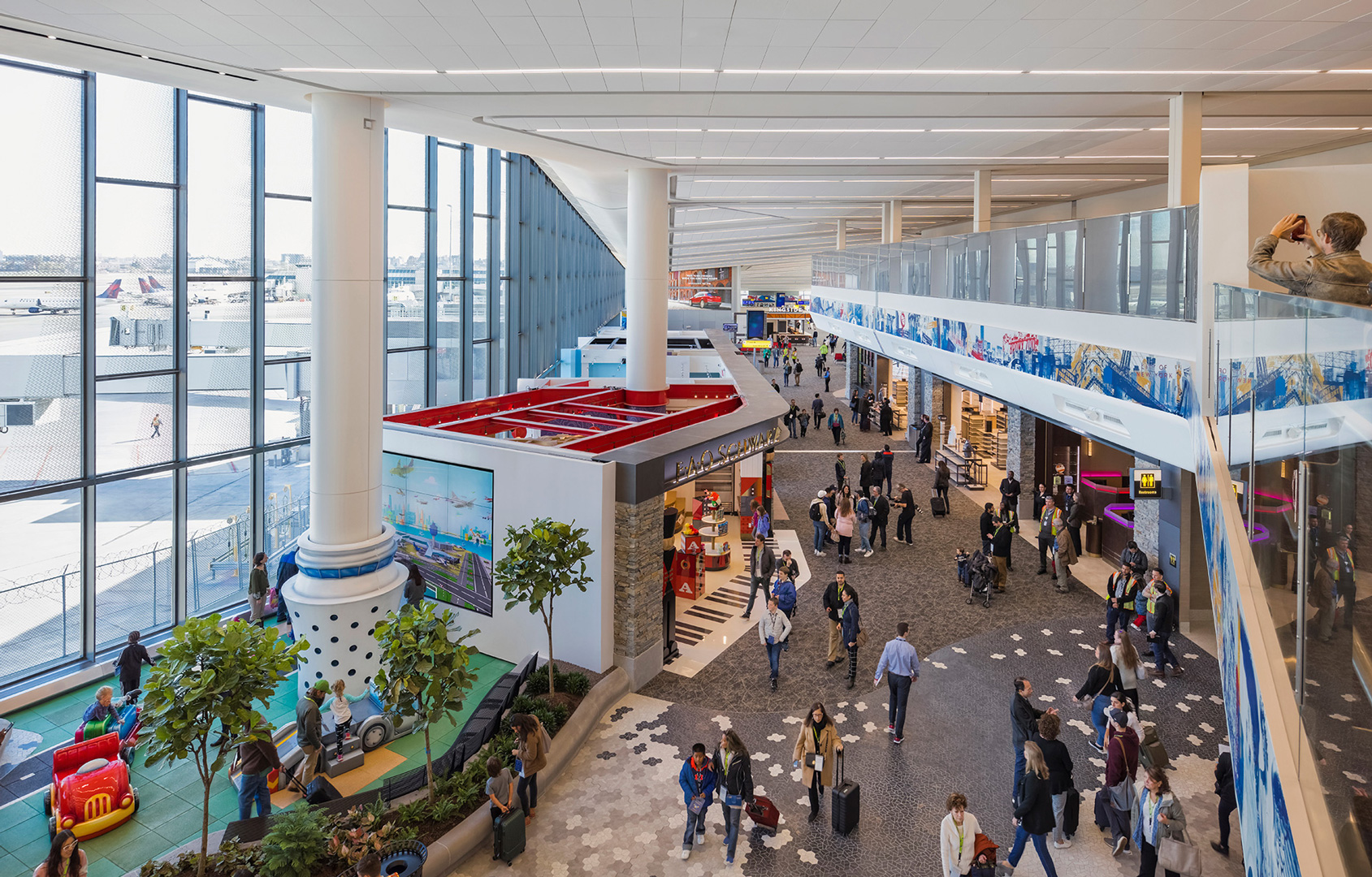 Eastern Concourse
Governor Cuomo celebrates opening of Eastern Concourse of new Terminal B at LGA with Rick Cotton, Port Authority Exec Director, George Casey, Chair and CEO of Vantage Airport Group and Stewart Steeves, CEO, LaGuardia Gateway Partners
View More Photos >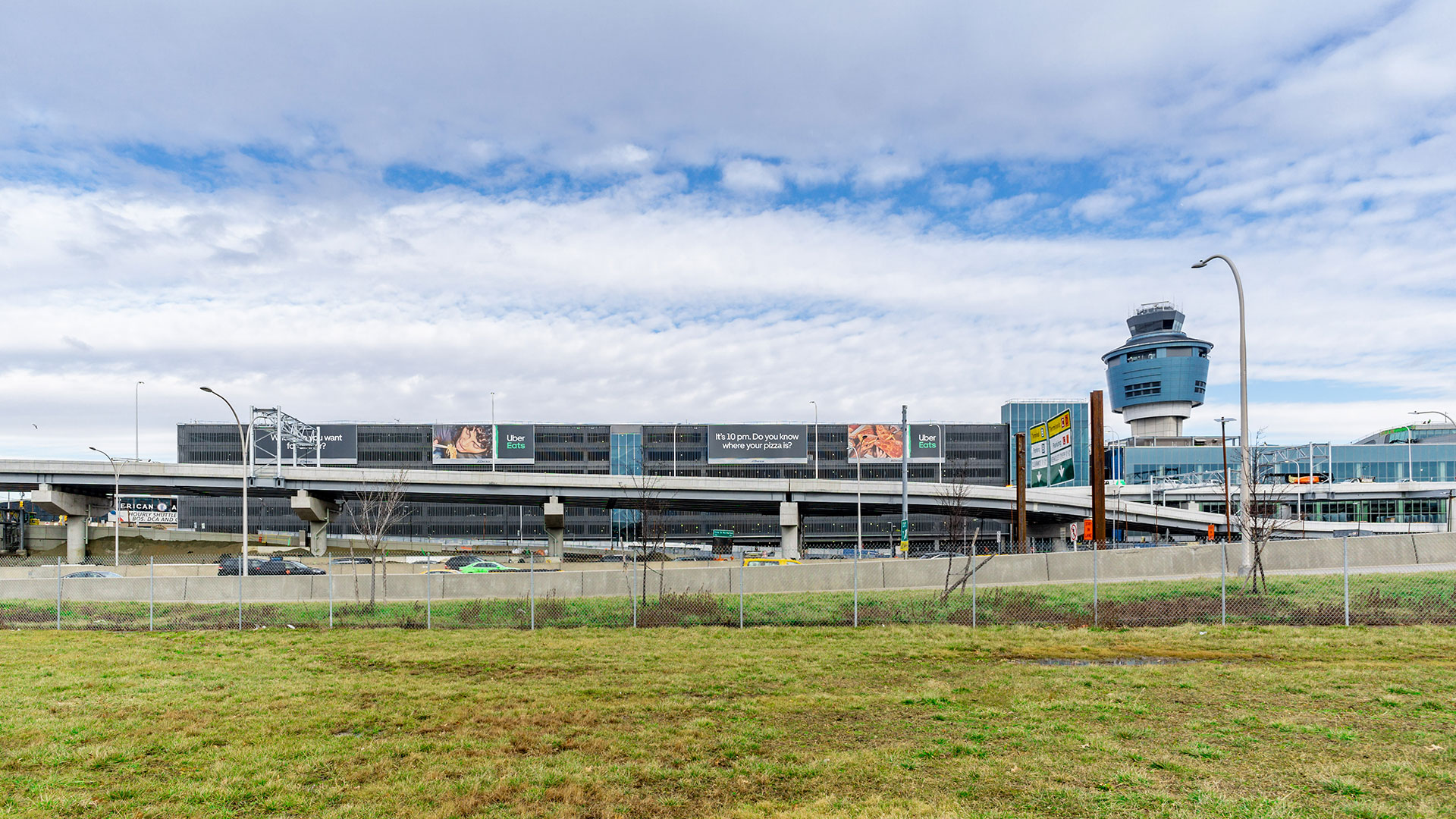 Terminal B Parking Garage
The Terminal B Parking Garage, which is seven levels high with 3,129 parking spaces, covering almost four acres, is located west of the LaGuardia Air Traffic Control Tower and situated on the old Parking Lot 1. This new garage replaces the existing Central Terminal B P2 Garage which was demolished to construct the new Terminal B Headhouse and provides a key solution to mitigate the parking deficit during the early stages of construction.
View More Photos >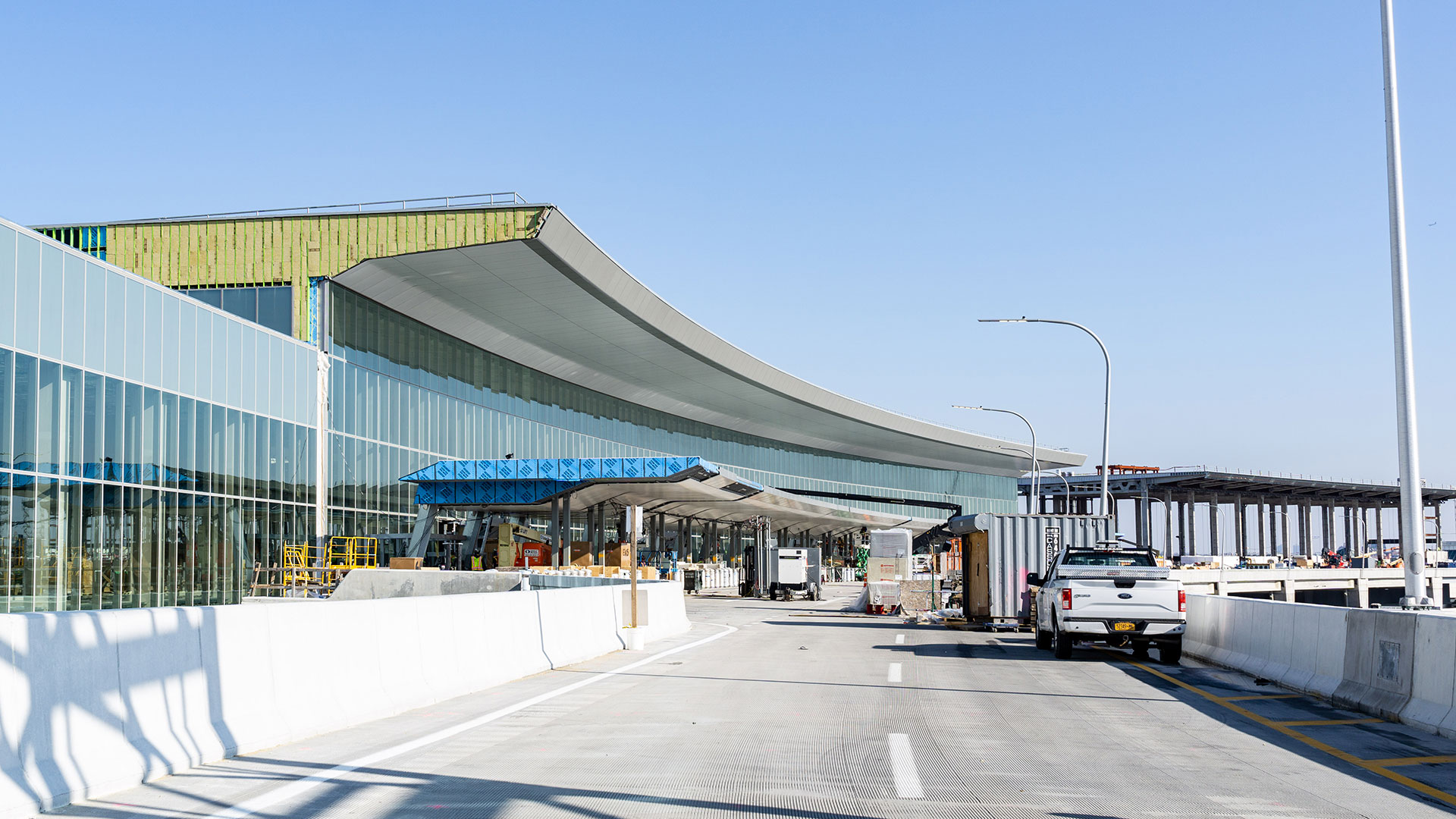 Terminal B Headhouse
The Headhouse will be an 840,000 square foot new state-of the art building replacing the existing Central Terminal Building and the former parking garage (P2). The redevelopment process commenced in June 2016 and construction is currently underway.
View More Photos >